Adjust Browser Window width to 480px
to view Responsive Layout.
New games, new jackpots, bonus points and more

Hi %%First Name%%!
• Points:%%Point Balance%% •
Log In


For just $1 more per play, Powerball players can increase their non-jackpot prize by 2x, 3x, 4x, or 5x with Power Play!


And bigger prizes! Enter your non-winning Monopoly™ Jackpot instant tickets to collect properties and win cash prizes up to $2,500, plus the chance to win a progressive jackpot of up to $1,000,000 or more!



Uncover the ancient secrets of Zuma with the Michigan Lottery! The Zuma Instant Game is on sale now, complete with the chance to play Zuma and win PopCap games, Players Club points, and FREE Play!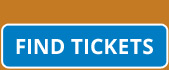 Privacy Policy | Contact Us | Unsubscribe
©Michigan Lottery. All Rights Reserved.
%%Member_Busname%%, %%Member_Addr%%, P.O. Box 30023

,

%%Member_City%%, %%Member_State%% %%Member_PostalCode%%

Important Reminder: All Players Club points expire one year after being awarded. Be sure to check out the Rewards Catalog to redeem your points on giveaways or reward items before they expire!

If you bet more than you can afford to lose, you've got a problem.
Call 1-800-270-7117 for confidential help.